Nice, neat, and to-the-point packing.
We are packed... and it wasn't even that painful. FoxyMama took out the boys' summer clothes and set them aside a couple of days ago. After getting my hair and eyebrows done today I organized our luggage on my bed, pointed each kid to their pile of folded clothes, and let them follow my example of how to pack their own bag. This was a huge success.
Dude packed super fast, I've trained him well.
They counted out 10 pair of underwear, checked for swim suits, toothbrushes, and bug repellent. Then they collected toys, books, and video games for their carry-on bags. Zane is older and experience has taught him that he has to go to sleep and wait for the morning for the flight, but Dude is ready NOW!!! "I don't want go sweep, I want go Pwane!".
I let them choose their plane activities but I also prepared a back-up plan. Videos, connect four, and a Panamanian flag coloring sheet. I like the flag activity because it doubles as an art and geography lesson. My preference is that we all sleep on the flight but I am prepared for the worst... we shall see what happens. ☺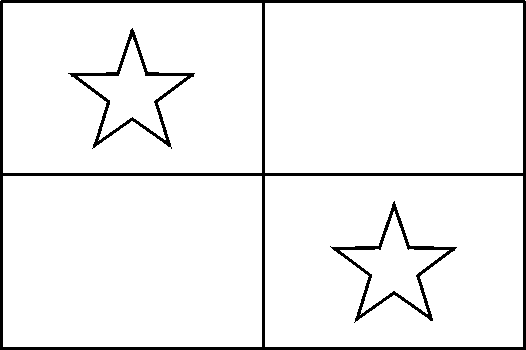 I'm pretty proud of myself for having extra room in my bag. I packed two pair of jeans, knee length linen shorts, skirts, summer dresses, short sleeve shirts, and tank tops. I also give myself a 3 shoe limit, that helps save room. I allow myself black sneakers (I wear them on the plane), sandals that are comfortable to walk around town in, and one pair of heels in case I need to go somewhere nice. When I first started traveling I would pack ALL my shoes, and I mean ALL. My three shoe limit is more than enough and more sensible. Tomorrow morning we will take the boys to get haircuts, make a quick run to the bank, and buy our host family little gifts. I still can't believe I haven't gotten their gifts! Our flight isnt until late afternoon so I should be able to run my errands and meet my 5 students at the airport with plenty of time to spare. If you would like to also follow my students' adventures in Panama please take a look at BestBoysGoGlobal.blogspot.com. Tomorrow is the big day, but now it is time to get some rest.